For small, medium and large sized business. Manage your Cyber security posture as an Enterprise CISO.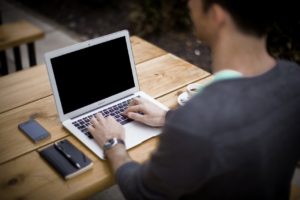 Wij leveren Cybersecurity governance services als een Chief Information Security officer (CISO) of Chief Privacy Officer (CPO). Wij leveren support en overkoepelende (Governance) begeleiding op het gebied van Information Security en Privacy programma's en risicomanagement.
De CISO en CPO houden toezicht op de lopende activiteiten met betrekking tot de ontwikkeling, implementatie, onderhoud en naleving van uw informatiebeveiligings- en privacyprogramma.
VACISO:
Information Security Officer
Chief Information Security Officer
Cyber Security Officer
Cyber Risk Manager
Beveiligingsfunctionaris
Informatie beveiligingsfunctionaris
Een CISO nodig omdat het verplicht is? Omdat Cybersecurity en digitale weerbaarheid belangrijk is? Of omdat dit een uniek Selling Point is voor nieuwe opdrachten.
Onze Virtual Assistant CISO (VACISO) is er (parttime) voor u. U betaalt alleen wanneer het nodig is.
Wat een VACISO allemaal doet:
Het uitvoeren van een Risk Assessment en GAP analyse voor het neerzetten van een strategisch security plan en privacy roadmap
Het definiëren , ontwikkelen en implementeren van een information security policy / plan
Information Security Procedures in lijn met ISO standaarden of best-practices
Digitale bewustwording van Cybercrime gevaren bij medewerkers
Versnellen van Assessments en Audit processen
Implementeren van vulnerability (kwetsbaarheden) management programma, procedures en tooling
Managen Third Party risk management
Compliance standaarden
ISO27001 / ISO 27002
NEN7510
ISO27701
AVG / EU GDPR
NIST 800-171
NIST 800-53
CMMC
ABDO 2019
Cyber Essentials